Dedicated to Premium Services & Premium Products at Affordable Prices
At Premium Roof Services, we understand that good relationships are one of the cornerstones of a good business. That is why we strive to maintain these bonds with our workers and our customers. Our rapport with our clients is strong, and we protect our employees with workers' compensation. We guarantee all of our work and the quality that we can provide to you. We are proud to receive most of our referrals through word-of-mouth, continuing a tradition of genuine, personable service. This is also why our customers keep coming back.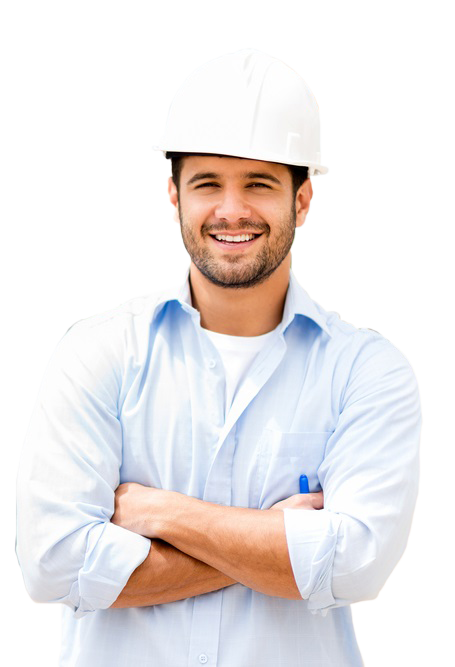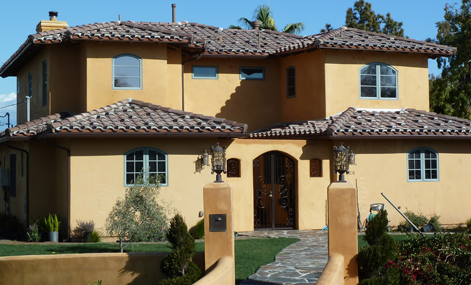 Re-Roof Maintenance Repairs
Senior and military discounts are available. We also offer regular promotions to our customers. Contact us to see what is currently available.
Class A Fire Rated
Reroofing

Leak Repairs

Maintenance

Light Weight Tile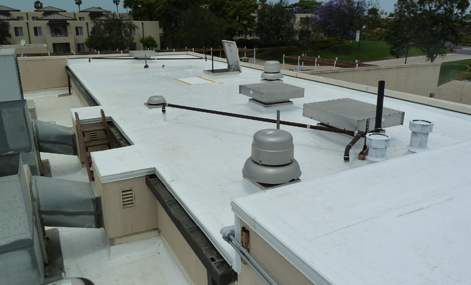 Commercial San Diego Roofing
Security of your building and its documents begins at ground level, but it completes with a solid and sturdy roof. Along with roof installation and repair services, we also offer regular maintenance to upkeep its appearance.
Cool Roofs

Flat Roofs

Hot Tar

Maintenance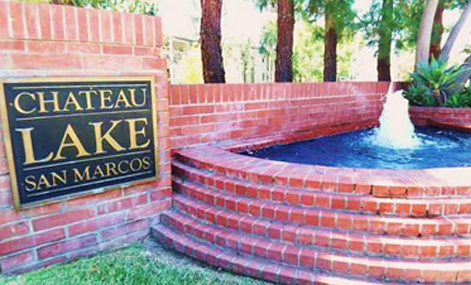 Homeowners Association
We work with many Homeowners associations, some current projects include the following:
Chateau Lake San Marcos

Hotel Del Coronado

Bay Vista Apartments

Shady Tree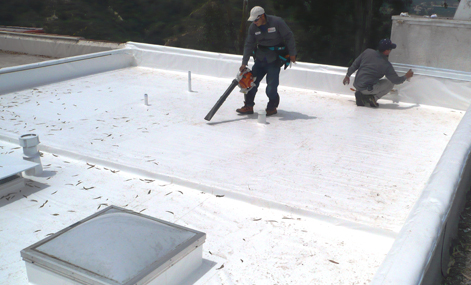 Whether you need a completely new roof or just renovations and maintenance, we are the specialists for you, contact us today for more information (619) 239-8880
We are PROUD of our relationships with our customers
Testimonials
Reputation is everything and our work is quality.

"Yes, we're very happy! The roof looks amazing as you did really high quality work, your guys were really friendly and professional, and they kept everything clean and tidy. Highly recommend!"
.
.
El Rojo d.

"What a great job!!! These guys really know their stuff!!! Fantastic quality of work and even came out after the storm to see if there was any issues :)"
.
.
Jessica s.

"Thankful and truly blessed with their services. My family room starting to leak the beginning of our storm, they scheduled me the following morning sent very nice staff to assist me. Due to their fast response my roof was evaluated and patched for the time until I'm ready to replace the roof. I strongly recommend them they are simply amazing and very compassionate."
.
.
.
Alma C.

with some additional questions. Peters efficiency will help us get this house back on track. We will definitely recommend his services to the future buyers."
Lisa J.

"These guys are the best in the business. They are great, quick and leave your property all cleaned up. The best roofers in the county hands down. Oh, and honest too.
Great company to hire for your roofing needs. If I can give them more stars than 5 I would."
Louisa A.
We do it Right the First Time
Proud Member of the Better Business Bureau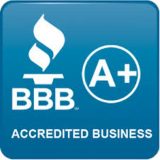 BBB has determined that Premium Roof Services Inc meets BBB accreditation standards, which include a commitment to make a good faith effort to resolve any consumer complaints.
Coronado Roofing Company
Coronado is an idyllic community in San Diego where the sun always shines and you are never far from the water. Problems with your roof are likely the last thing on your mind. It doesn't mean that roofing problems don't exist, though, so you need a Coronado roofing company that can help when roofing issues do occur. Of course, you can't choose just any company.
When looking for a quality Coronado roofing company, you will want to be sure that you choose a company that is familiar with the area. Find a company that regularly works in San Diego and Coronado, and that provides a professional service from start to finish. Checking references and reviews can help you narrow your selection.
One of the other important things that you will have to keep in mind when you are hunting for a quality Coronado roofing company is the type of roofing they do. If you have a home, you want someone capable of providing residential roofing services. If you have a business, you want to work with a company that can provide commercial roofing services. Some companies can offer both, but you always want to check first before hiring the Coronado roofing company.
What If Your Roof Seems Fine?
Even though your roof might not seem as if there are any issues with it, you will want to work with a Coronado roofing company that can come out to the property to provide an inspection about once or twice a year. They can check to make sure there are no hidden, festering problems that could cause issues with the roof later.
By working with a quality Coronado roofing company now, you can save yourself quite a few potential headaches later.